In this project I was required to build a custom pantry in an alcove in a brand new kitchen, the aim was to use a set of solid pine doors that had been sourced on freecycle. The first challenge was to cut the doors down to size as the space required 4 doors and the doors were way to wide for the job. Ass they were 6 panel doors the plan was to cut each door down the middle support and then add a new strip to support the door panels, this is a little scary but with a perfectly straight brace and a circular saw the job was done, the support strips were cut directly from the leftover door panels. Once the doors had been prepared them the job of building the framework began.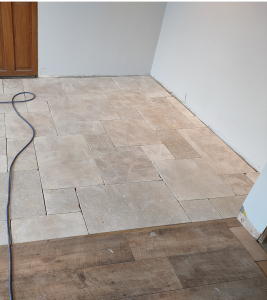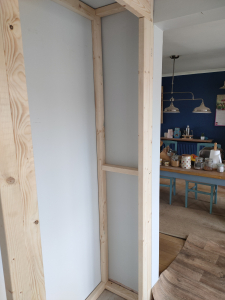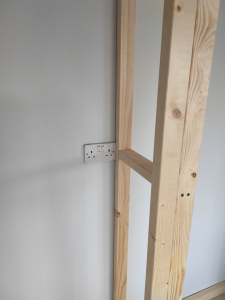 This was fairly straight forward as the size of the doors and the framework had been worked out in the design stage so I was able to us standard thickness structural pine to create a sturdy and true frame, the one hitch was that there an existing power point just off centre of the back wall. Once the frame was in place the internal panels were added and painted to match the walls. Then the shelves where cut from 18mm birch plywood, these were fitted with screw in battens so that they could be relocated if the spacing did not work in the future.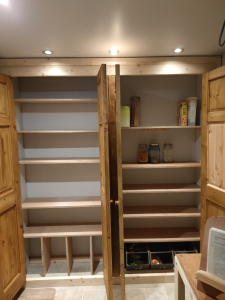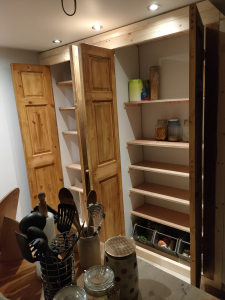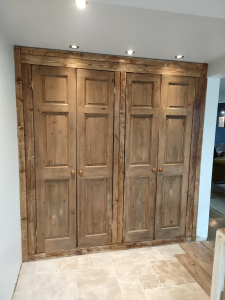 The spacing of the shelves was dictated by the clients needs and proved to be perfect. This is exactly why a bespoke build is the best way to go when building storage. The final touch was to paint a blackboard shopping list on one of the internal panels.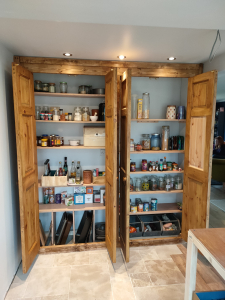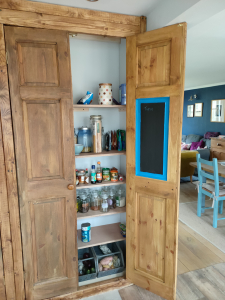 If you are looking for a storage solution then please drop me an email or use the contact form and I will let you know what is possible
http://www.goodwithwoodstroud.co.uk/wp-content/uploads/2021/03/IMG20210302095402.jpg
4000
3000
Martin
http://www.goodwithwoodstroud.co.uk/wp-content/uploads/2018/10/good-with-wood-stroud-logo3.jpg
Martin
2021-03-04 18:59:40
2021-03-19 09:38:40
Perfect Pantry